WE'RE HERE TO HELP
About Marin Nutrition and Health
The Marin Nutrition And Health mission sits on a foundation of nutritional principles that enhance everything from cognitive performance to natural weight loss.
Make Your Health Goals A Reality
Nothing feels better than setting a goal and making it come true. Very few things can bring you the self-actualization that building a healthy lifestyle can. When it comes to reaching your life's goals, workplace quotas, financial dreams and anything else, it all starts with your physical and emotional well-being. If you don't have the proper mental capacity, you'll never make it anywhere. Read below to understand how nutrition can instantly improve your life.
Boost Immune Health
Building a strong immune health system that can fight back against the germs you may encounter.
Live Longer
It's no secret that the healthier you are, the less disease and illnesses you'll suffer from.
Increase Focus
Having the proper nutrition will keep you filled with brain-boosting nutrients that help you focus.
Lose Weight
Shake that extra belly fat the all-natural way. Schedule your consultation and watch the pounds fall off.
Enhance Productivity
Give yourself the energy to work harder and more efficiently. Forget about the mid-day nap and work through it.
We're Passionate About Results
Custom Plans & Coaching for Your Specific Goals
Ever since day one, we've been dedicated to changing lives one client at a time. Everything we do is rooted in a few basic principles. First and foremost, we want to express how nutrition is linked to cognitive performance. Secondly, it's important that you recognize the importance of how simplicity will keep you dedicated to the process. You can't afford not to take your nutritional well being seriously.
Clients Seeing Lasting Results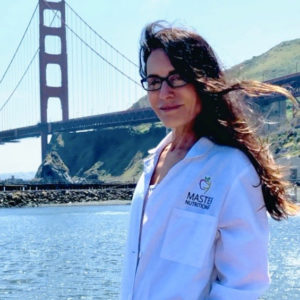 Meet Our Founder
Tammy Hedberg
Unlike many nutritionists, we don't dwell on calories, carbs, fats, and proteins, and we don't create lists of good and bad foods. Instead, we work with my clients to create a "bio-individualized" plan that's flexible, rewarding, and easy to follow. We will also guide you toward gradual, lifelong changes that enable you to live a healthy, fulfilling life — free from counterproductive restrictions and denial-based diets.
At Marin Nutrition and Health, we are a strong believer in bio-individuality, the concept that each person has unique food and lifestyle needs. One-size-fits-all diets just aren't useful, or successful. One person's fuel is another person's poison, which is why fad diets tend to fail in the long run. We will assess your lifestyle, preferences, and ancestral background to create a personalized, holistic approach just for you — a lifestyle plan that works, in the short term and throughout the rest of your life.
Together, we will work toward achieving four core outcomes: reaching optimal weight, reducing food cravings, increasing sleep, and maximizing energy. You'll develop a deeper understanding of the food and lifestyle choices that work best for you and implement lasting changes that will improve your energy, balance, and health.
Along the way, you're also likely to feel positive changes in your life relating to stress, sex drive, self-esteem, and mindfulness.
It's easy to overlook all of the things beyond food that contribute to our sense of nourishment and fulfillment. Healthy relationships, a fulfilling career, regular physical activity, and spiritual awareness are essential forms of nourishment. When these "primary foods" are balanced, what you eat becomes secondary. We will support you in achieving all of these goals, from eating the right foods for your body to living an inspired, fulfilling life.
Tammy has devoted years of study to physiology, food combining, and understanding human behavior (the "mind-body-spirit connection"). Tammy's education has equipped her with extensive knowledge of nutrition, health coaching, and preventive health.
Tammy earned her bachelor of science and master's degrees in holistic sports nutrition from the University of Natural Health. She also trained as a health counselor at the Institute for Integrative Nutrition's cutting-edge Health Coach Training Program, where she studied more than a hundred dietary theories, lifestyle-management techniques, and innovative coaching methods with several of the world's top health-and-wellness experts, including Andrew Weil and Deepak Chopra.
Get The Coaching You Need
Proving to yourself that you have what it takes to live a healthy life can be extremely satisfying. All it takes is someone to help you realize your true potential.