MARIN NUTRITION AND HEALTH
YOUR GREATEST WEALTH IS YOUR HEALTH
Quarantine For A Brighter Future During COVID-19
In line with international policies set by the CDC & the WHO, we're looking to help make a difference. You can count on us to extend our help to keep communities safe and on track to beat the current coronavirus (COVID-19) crisis. We're offering telehealth and nutrition coaching sessions online.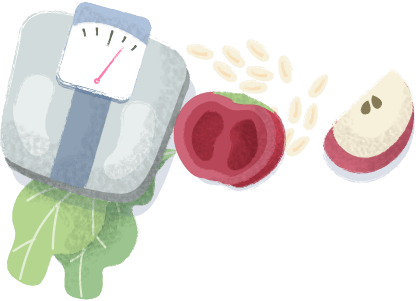 Embrace Bio-Individuality
Everyone has an individualized metabolism that can be leveraged to maximize results.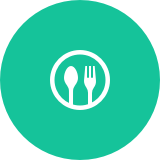 Great Nutritional Advice
Expert advice combined with a fun routine will keep you inspired to be healthy.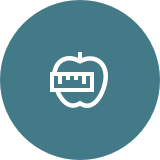 Break Old Patterns
Don't fall back into the same trap of unhealthy habits. Easy-to-follow means easy to stick with.
So What's The Secret To Finding a Healthy Routine You Can Stick With?
The truth is, there is no secret. What works for someone else may not work for you. The real goal is to find a personalized nutritional approach that you feel comfortable with. Too many people get involved in restrictive diets that involve counting calories and complicated rules. At Marin Nutrition and Health, we believe that simplicity wins every time.
What People Are Saying About Marin Nutrition and Health
Find a better way to embrace a happy, healthy and robust life.

"Two years ago, Tammy changed my life through her vast knowledge of nutrition. Her plans are easy to follow and give amazing results. I was stuck, and she gave me tools and information that vastly made my life healthier almost immediately. I lost weight and gained so much energy. She's careful to not overwhelm you with too much information too fast. Today, I continue to live by her creed of simple healthy wellness, and I'm forever thankful."

"Tammy's program and philosophy on healthy weight loss works! I have always been healthy and in shape but I always wanted to become leaner with more energy and focus. I have a demanding career with a lot of travel and stress. It can be hard to eat well and feel good. I tried many different approaches to lose 15-20 pounds but after a short period, cravings would return and I ended up back at square one. Tammy's approach is simple and easy and is not a diet but rather a change of eating habits that immediately brings results. I can eat things I love to eat and I am never starving. I am down 18 pounds with another 7-10 to go. My energy and mental focus has increased significantly and my sleep is much better. Most importantly, Tammy is a master motivator and she is available at a moment's notice if you are feeling mentally weak get a craving or if you have a question about an ingredient or recipe. I highly recommend for anyone who is looking for a lifestyle change to improve mental and physical health."

"I had always had a weight problem. There was an emotional component that I could not kick to the curb. Tammy was a godsend. She gave me the tools so I was finally able to understand what I was doing to my body by feeding it all this poison. She helped me change that. I would recommend Tammy to anyone who is looking for a better quality of life. She is absolutely fantastic and so knowledgeable. From learning more about water to what will fuel your body to make you the best you, she truly is the greatest!"
What's Your Greatest Obstacle In The Journey To Better Health?
Don't Go At It Alone.
Many people actually struggle with the same roadblocks. Maybe you're too busy to cook for yourself. Perhaps you've lived a lifetime of unhealthy habits that are just too familiar to break. While you know that drinking more water and eating more vegetables is right, where do you start? That's what I'm here to help with.
How Marin Nutrition And Health Can Help You
Change your nutritional habits for the better and experience newfound happiness and joy for life.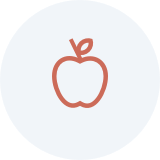 TeleHealth Coaching
Get direct face time with someone who cares about your health & wellness.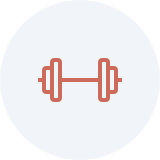 Enhance Mental Clarity
Did you know that when you enjoy a nutrient-rich diet, you see things more clearly?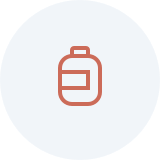 Improve Productivity
Boost your athletic or workplace performance by fueling your body with the right foods.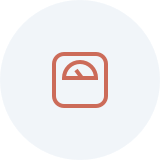 Find A Balance
Find your groove and slip into a plan that doesn't impact your day to day lifestyle. Food Is Your Best Medicine. Let's Get Started!
Are you ready to finally start living the healthy lifestyle you were meant to? You're only one click away from starting a new plan that will change your life forever. Use the contact form on the right to tell us exactly what you wish to achieve. Are you looking for a better body, improved performance or higher mental clarity? Let us know.